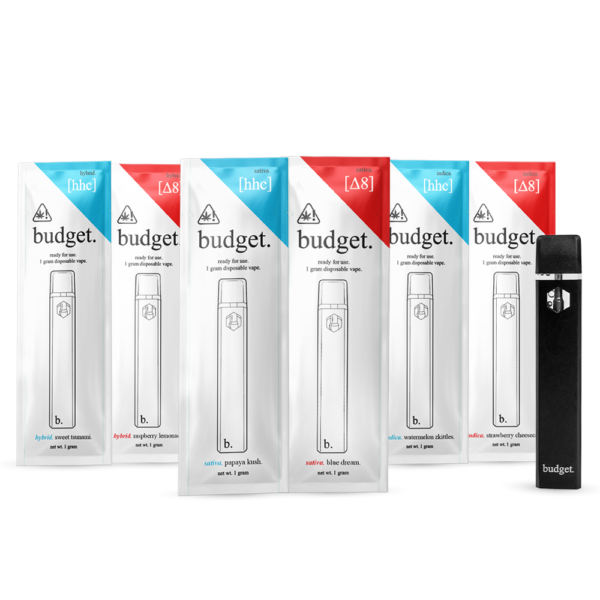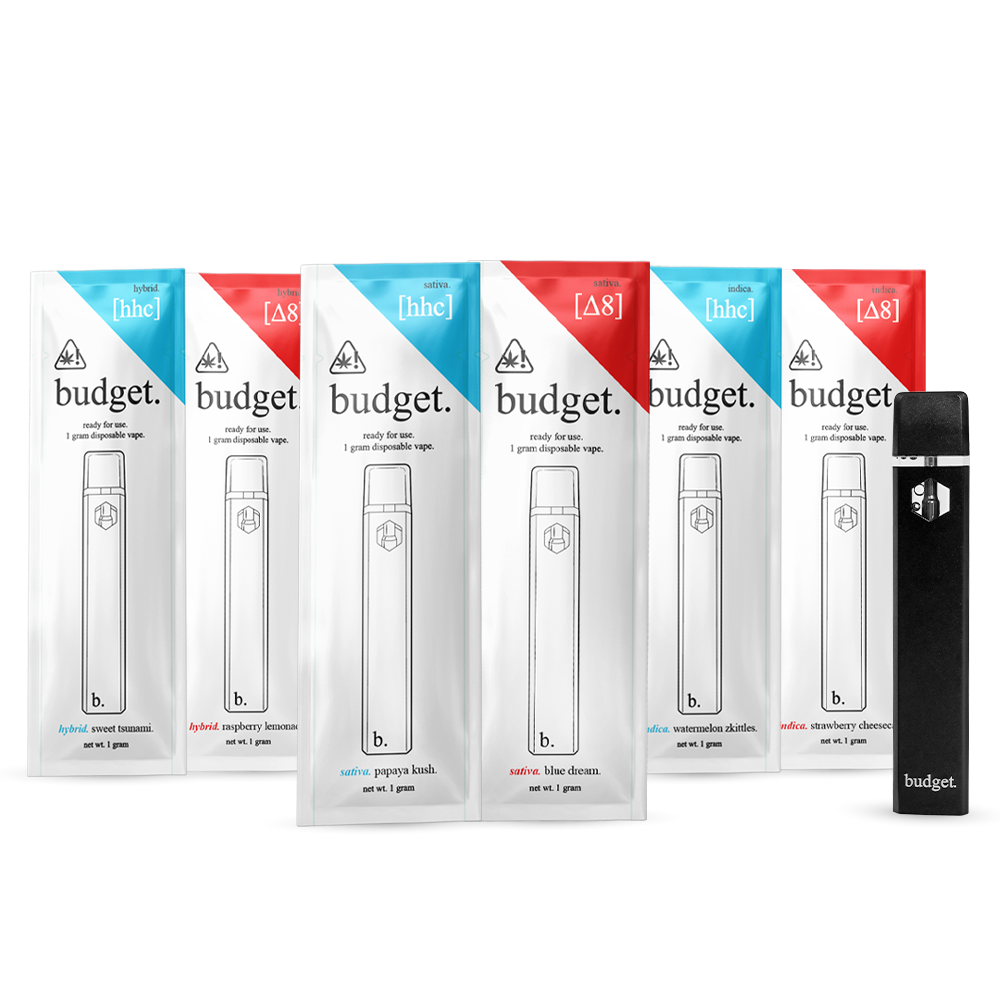 Disposable Vape Flight – 6 Flavors – Delta8 & HHC
$79.99
TRY THEM ALL!
The Disposable Vape Flight Pack is perfect for those who are looking to experience a variety of flavor options in their vaping experience. With three distinct flavors, you're sure to find something that you'll enjoy. Get your hands on this flavor pack and experience the world of vaping like never before!
This pack contains one of each of the following flavors:
sweet tsunami
raspberry lemonade
papaya kush
blue dream
watermelon zkittles
strawberry cheesecake
Disposable Vape Information
Additional Information
Reviews (0)
Effects – Experience wise, Delta-8 and HHC offer similar effects to traditional cannabis but with a few differences… Claims* made by D8 users tend to revolve around a sense of uplifting, productivity, and even clear-headedness. HHC is said to offer more of the relaxed, chill, euphoric type experience.
* It is worth noting that everyone's experience will vary. Mood, mindset, brain chemistry, physical make-up, age, tolerance, and many other contributing factors play a role. So, please use our products responsibly. Should you have any questions or concerns regarding using these products, we recommend you consult your physician before use.
Drug Testing – We do not recommend you use either HHC nor Delta-8 if you are subject to drug testing.
Charging Port Style – Micro USB
Total Distillate Amount – 1 Gram / 0.035 Fluid Ounces
Total Product Size – In Packaging. Weight: 20 Grams / Dimensions: 5.25 × 1.25 × .25 in
Warning – This product can produce psychoactive effects. Keep out of reach of children and pets. Not intended for use by anyone under 21 years of age. Do not operate a motor vehicle or heavy equipment when using this product. Do not use if you are pregnant, breastfeeding, have a medical condition, or are taking any medications. Consult your physician before use.
Additional information
| | |
| --- | --- |
| Weight | 42 g |
| Dimensions | 3.5 × 3.75 × .5 in |
There are no reviews yet.