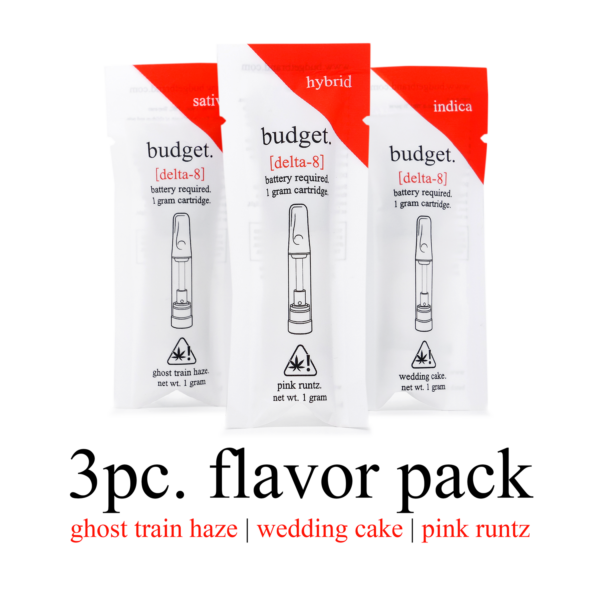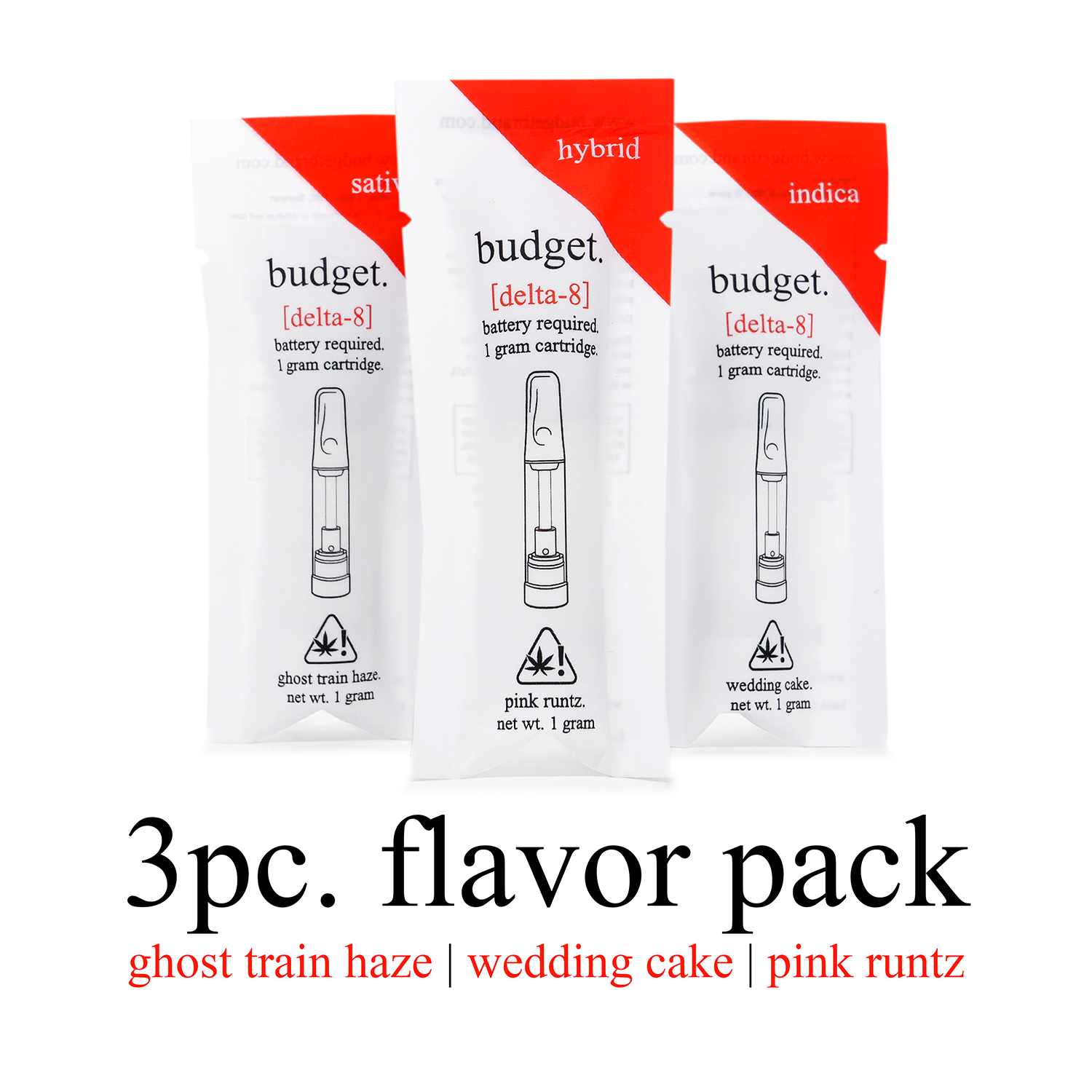 D8 Vape Cartridge 3 Piece Flavor Pack
$24.99
SAVE $5!
The D8 Vape Cartridge 3 Piece Flavor Pack is perfect for those who are looking to experience a variety of flavor options in their vaping experience. With three distinct flavors, you're sure to find something that you'll enjoy. Get your hands on this flavor pack and experience the world of vaping like never before!
This pack contains one of each of the following flavors:
ghost train haze.
wedding cake.
pink runtz.
Description
Cartridge Information
Measurements
Reviews (5)
Description
Flavor Profiles
Note: 510 threaded cartridge battery required, not included!
Sour DeiselCitrus, Woody, Earthy, Pine
Sour Diesel is a super saucy flavor squeezing all the sour of diesel into a smooth, enjoyable vapor. Diesel-powered notes float along in piney pools of specialized terpene fuel. Sour Diesel is not an easy blend to formulate and standardize, but this one was worth the effort.
Cereal MilkCreamy, Fruity, Bready
Cereal Milk is dense and creamy with a strong sweet and starchy aroma. Notes of toasted bread, caramelized fruit, and strawberry interplay over a light earthy base. It's just like finishing off a bowl of milk left over after eating a bowl of your favorite cereal.
Grandaddy PurpGrape, Berry, Woody
GDP, or Granddaddy Purple, is a West Coast strain that was born by crossing Big Bud with Purple Urkle. It tastes like juicy Concord grapes followed by a barrage of berries that are mouthwatering and ripe. You'll also find minor but memorable notes of fuel and wood that complement this strain's sweetness.
Effects – Experience wise, Delta-8 and HHC offer similar effects to traditional cannabis but with a few differences… Claims* made by D8 users tend to revolve around a sense of uplifting, productivity, and even clear-headedness. HHC is said to offer more of the relaxed, chill, euphoric type experience.
* It is worth noting that everyone's experience will vary. Mood, mindset, brain chemistry, physical make-up, age, tolerance, and many other contributing factors play a role. So, please use our products responsibly. Should you have any questions or concerns regarding using these products, we recommend you consult your physician before use.
Drug Testing – We do not recommend you use either HHC nor Delta-8 if you are subject to drug testing.
Battery Base – Compatible with any 510-threaded battery base.
Total Distillate Amount – 1 Gram / 0.035 Fluid Ounces
Total Product Size – In Packaging. Weight: 14 Grams / Dimensions: 3.5 × 1.25 × .5 in
Warning – This product can produce psychoactive effects. Keep out of reach of children and pets. Not intended for use by anyone under 21 years of age. Do not operate a motor vehicle or heavy equipment when using this product. Do not use if you are pregnant, breastfeeding, have a medical condition, or are taking any medications. Consult your physician before use.
Additional information
| | |
| --- | --- |
| Weight | 42 g |
| Dimensions | 3.5 × 3.75 × .5 in |
5 reviews for
D8 Vape Cartridge 3 Piece Flavor Pack
---
05 Customer(s) recommended this item
Reviewed by 05 customer(s)
LOVE IT!!

it's amazing. i've given it to friends and they also enjoy it a whole lot!

great

really helps me not beat my wife

Way different than usual.

My order came in today, and the oil is completely different. I love y'all (ordered i think a dozen times by now) but these don't taste nearly as yummy and safe as usual. Usually the oil is clear and tastes normal and this is darker and concerning. I'll re order in a bit with a different batch made soon (assuming it would be soon) as I'm not too sure I'll smoke theses ones. I enjoy you because I feel you're safe and reliable! These taste and just have a weird burn taste and hurt the nose weird. Definitely unsure about this but I'll try again soon 🙂 thank you for letting me review. If it's a new kind of oil could've missed the memo. The clear one is from the last order I got from you guys just a few weeks ago.

Great

Don't know but if it's me that's killing it. Bit donest last as long but can't bet what you bay for its the best.

New customer

Thank you Budget for satisfying this new customer's expectations!
I consider myself a seasoned D8 user and have observed some of these shady industry tactics. The D8 cartridges from Budget are top shelf.
Thanks!