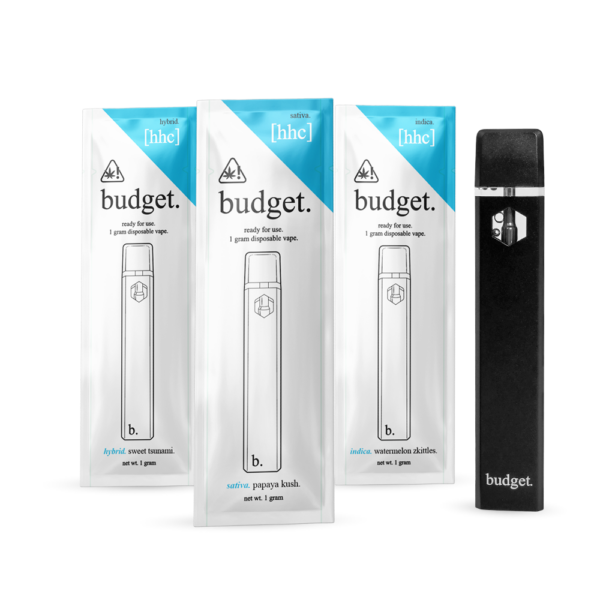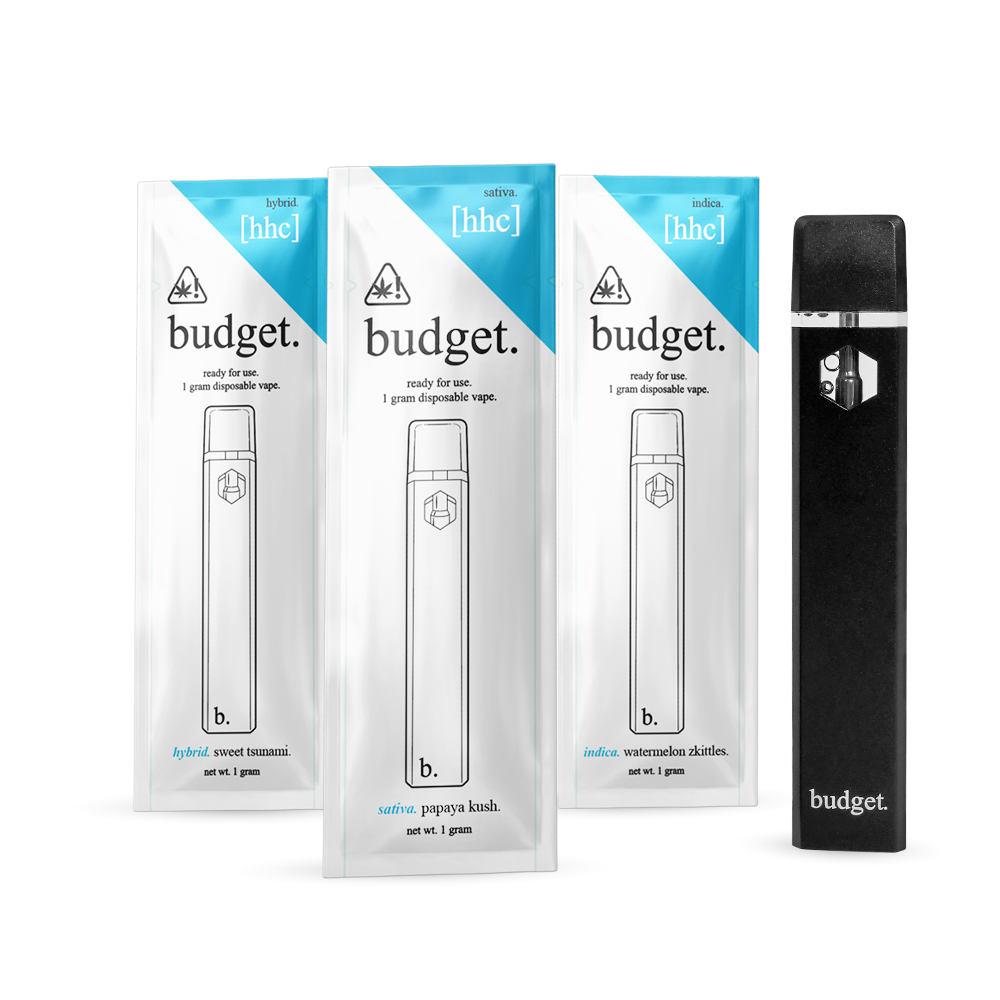 1 Gram HHC Disposable Vape
From: $15.00
Our HHC disposable vapes offer high quality distillate + terpene blends at the right price. The one gram vape is perfectly pocket sized and the $15 price tag is wallet friendly. They're discreet, rechargeable, and backed by a 100% Satisfaction Guarantee. 
Disposable Vape Information
Additional Information
Reviews (23)
Effects – Experience wise, Delta-8 and HHC offer similar effects to traditional cannabis but with a few differences… Claims* made by D8 users tend to revolve around a sense of uplifting, productivity, and even clear-headedness. HHC is said to offer more of the relaxed, chill, euphoric type experience.
* It is worth noting that everyone's experience will vary. Mood, mindset, brain chemistry, physical make-up, age, tolerance, and many other contributing factors play a role. So, please use our products responsibly. Should you have any questions or concerns regarding using these products, we recommend you consult your physician before use.
Drug Testing – We do not recommend you use either HHC nor Delta-8 if you are subject to drug testing.
Charging Port Style – Micro USB
Total Distillate Amount – 1 Gram / 0.035 Fluid Ounces
Total Product Size – In Packaging. Weight: 20 Grams / Dimensions: 5.25 × 1.25 × .25 in
Warning – This product can produce psychoactive effects. Keep out of reach of children and pets. Not intended for use by anyone under 21 years of age. Do not operate a motor vehicle or heavy equipment when using this product. Do not use if you are pregnant, breastfeeding, have a medical condition, or are taking any medications. Consult your physician before use.
Additional information
| | |
| --- | --- |
| Weight | N/A |
| Dimensions | N/A |
23 reviews for
1 Gram HHC Disposable Vape
---
04 Customer(s) recommended this item
Reviewed by 21 customer(s)
If hits alr

Got my order earlier today and it certainly hits chief

One of the best pens I've ever ordered.

I ordered the grandaddypurp and it came within 3 days to me in Georgia. It is so good and lasted me around a week but that's normal for me smoking it everyday. I Just ordered the delta 8 pink runtz and it's coming tomorrow looking forward to it. Please keep these cheap and discreet so we can keep ordering and coming back. I think I speak for wverybody when I say this is definitely worth the 15 price tag. Love the work keep it up 10 10 and the high is amazing. Would recommend 100%.

Awesome product

Ill buy again. Its great

Awesome

Thanks great product

cereal milk isn't my fav flavor but still great quality!

Does someone 21+ have to sign off on the package?

best for a nice calming vacation

Love these! They have become my go to, have already recommended to my whole family